Il commercio online con Starfarm si fa social!
Il nostro Cliente FEEDING SRL inizia la vendita online dei propri prodotti direttamente su Facebook

FEEDING SRL è un'azienda a carattere familiare che da oltre 25 anni opera nella distribuzione alimentare all'ingrosso nella zona dei Castelli Romani in provincia di Roma.
La sua proposta commerciale abbraccia una vasta gamma di settori merceologici legati alla produzione alimentare regionale e nazionale di qualità.
Oggi, grazie alla rete Internet, FEEDING SRL è in grado di ampliare la propria offerta rivolgendosi al consumatore finale, attraverso un nuovo servizio di vendita online sul proprio sito ecommerce (www.feedingsrl.it) ma anche, e qui sta la novità, attraverso il proprio profilo Facebook, tra i primissimi in Italia a rendere operativa questa nuova frontiera dello shopping online.
Catalogo prodotti, carrello della spesa e cassa sono accessibili direttamente dal profilo Facebook di FEEDING SRL per consentire l'acquisto nel rispetto degli standard di sicurezza delle transazioni economiche e della privacy dei clienti.
Sia che tu sia un Facebook dipendente che no, acquistare su questo social network significa rendere divertente la propria spesa; è possibile infatti condividere i prodotti apprezzati ed acquistati con gli amici, scambiare ricette, consigli opinioni etc …
La spesa comodamente a casa tua! Grazie ad un efficiente servizio di distribuzione FEEDING SRL è in grado di portare i tuoi acquisti a domicilio, avvalendosi della consegna attraverso mezzi propri per il territorio dei Castelli Romani e della partnership con provati spedizionieri internazionali, in tempi brevi e secondo gli standard vigenti.
Per gli abitanti dei Castelli Romani inoltre la consegna è GRATUITA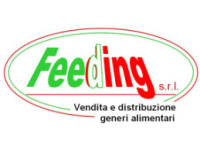 Whatever the reception of Ballers, you get the feeling that Johnson is increasingly keen to distance himself from his celebrity roots. He points to his mobile phone. A professional ID would be the easiest to choose, since it should mostly be a combination of your name and last name, in most cases. Such an email
http://www.ray-banbaratas.top
ID cannot consist of something that is funny or random. Afterward, the two put their arms around each other's shoulders much the same as Nicklaus and Watson did in 1977, when they finished their two man
Authentic NFL Jerseys
show at Turnberry. Watson won that one by a shot, and nobody else was within 10. I was sitting there in my jail cell in the throes of all the worst parts of heroin withdrawal (sweats, chills, vomiting, being in friggin' jail) when all my senses came flooding back like a hyperactive toddler waking up from a forced nap. And they even brought a friend: the supernatural ability to orgasm at the slightest stimulation.. 2016 wasn't one of our better years. There were all those celebrity deaths, the fact that democracy around the globe decided to take up crack rock, and also that ape that got shot. Prince William is introducing tremendous change and an overall modernization of the British royal system. He will be last king of the British monarchy. When
cheap nfl jerseys
the regular season ends I immediately dedicate myself to getting game ready for the opener of the next campaign in the fall. But the lockout wreaked havoc on my habits and forced me
http://www.yknfljerseyswholesale5.com
to confront who I really am and what I really want. Treatment for varicose veins isn't always very successful. Around 100,000 NHS operations are performed each year and about 20 per cent of these are repeat surgery for recurrence. Top
wholesale football jerseys
it off with an upturned metal funnel. (Or make your own!). I like their offense. I mean, I think it's going to be a really, really close game, but you know, that means it'll probably be a blowout since I know nothing. Atheists may not be impressed with his "show of religion," but if they are true Bronco fans or even just football fans, they can't deny Tebow's efforts on the field. Can atheists overcome their contempt for
cheap jerseys
religion to admire a football player who strives to do his best? Can they separate the two? If not, then they would fall into that narrow minded path they claim Christians are on.. And they always make it sound as though OK, well, the next player's going to be as good because he's going to step up and have a moment to shine. But the bottom line is, is that without your stars, you don't have much of a game. And when you exhale on the eight seconds, keep your tongue on the roof of your mouth, behind your front teeth, and make the exhale
href="http://cheapjerseysupply.com/" target="_blank">cheap jerseys
make it audible. So you should hear yourself exhale.
10 things to know for mondayA common activity was for fans to arrive at the parking lots early and tailgate. That left the opportunity for many of the spectators to drink heavily. Patriots fans had a reputation for being drunk and ill mannered. Over the summer in off season I worked hard, eating right, weight training, and working out on the weekends with two of my teammates. I felt strong, and
cheap jordan
very fast; however there was still something missing. For some
http://www.cheapjerseysupplyforyou.com
reason I could not seem to find my aggression, before any contact I always find myself worrying that I might hurt someone. One of the most well liked of sports to put
http://www.cheapjerseyssalestore.com
gambles on are NFL and school football games together with NBA and NCAA basketball games. Inside
Oakley Sunglasses Outlet
these sports, you'll find many
nfl jerseys cheap
gambling opportunities which start with the basic bet on a games finish result ( also terming gambling the side ). Point spreads are employed in each soccer and basketball to even the charm of each and every team in a match up.. The third was the replay which showed Finn had
wholesale jerseys
dramatically overstepped, which invalidated the dismissal and kept Smith at the crease. The fourth was that Dharmasena had failed to spot such an egregious no ball. Had the wicket stood it would have dragged Australia from 3 332 to 5 332, with two new batsmen at the crease.. The initial word from Wall Street was positive. Mizuho Securities analyst Neil Doshi raised his price target on Activision and reiterated his Buy rating. "We attended Activision Blizzard's sold out Call of Duty XP event at the Forum in LA, and walked away incrementally more positive on this year's CoD title and the franchise in general," Doshi said in a research report. Former ASADA boss Richard Ings responded to news Hayne had quit the NFL to join the Fiji camp as early as this week ahead of the London Sevens by questioning his eligibility to even play.Ings stated Hayne would be unlikely to play any professional sport, including rugby sevens, for at least six months pending time spent in a registered drug testing pool.The NFL does not comply with the world anti doping agency's code, meaning any player looking to switch from American football must first undergo intense drug screening before being deemed able to play professional sport elsewhere.Ings said this morning he expected World Rugby Sevens to step in and veto Hayne's Rio bid."The six month return to competition rule is standard across most sports for athletes returning to international competition. ," Ings said on Twitter."If Jarryd Hayne had been playing in WADA
fake ray ban sunglasses
compliant sport he would have grounds to reduce the 6 months."But NFL is (performance enhancing drugs) badlands. No chance."Ings first made headlines as a 22 year old tennis umpire who took on John McEnroe.He was ASADA's inaugural chief executive and chairman following its creation in 2006 to replace the Australian Sports Drug Agency.But the federal government replaced Ings in 2010 amidst talk of mistrust and in fighting within ASADA ranks.Fiji's coach Ben Ryan also says that Hayne's place in the 12 man Olympic squad is not guaranteed."I have no promises he is going to make the 12, but we will see how he goes," Ryan told the World Rugby website."He will then come into Fijian camp for the Olympic period.